Leadership Team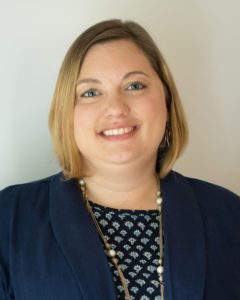 Andrea L. Irwin, JD, Executive Director
Andrea became the Center's Executive Director in June 2015. Before joining the Center, she was the Legal and Policy Director at Consumers for Affordable Health Care, a statewide consumer health advocacy organization where she worked for five years to defend and promote the Affordable Care Act ("Obamacare") and help people access health coverage and healthcare. Prior to returning to her home state, she worked at several DC-based national advocacy organizations such as NARAL Pro-Choice America to fight against judicial nominees to the federal courts who opposed women's health and rights, and the National Women's Law Center to improve women's access to reproductive health care, including public programs like Medicaid to help women with low income. She attended Bates College where she graduated Phi Beta Kappa and magna cum laude and earned her law degree at American University Washington College of Law. Andrea is passionate about reducing the stigma of abortion and working to ensure that all women have access to abortion care no matter what their economic resources. She proudly serves on the Advisory Council of the Maine Women's Lobby.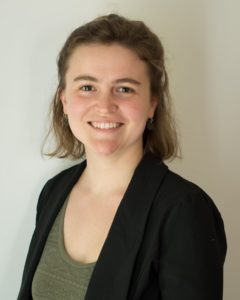 Abbie Strout, Director of Education and Community Engagement
Abbie has worked at Mabel Wadsworth Center since 2010 and became the Director of Education and Community Engagement in January 2015. She coordinates the Center's advocacy and education programs focused on reducing abortion stigma, educating about the intersection of LGBTQ rights and reproductive freedom and advocating for the rights of all pregnant people. She created Mabel's Voices, a story sharing project to reduce stigma and build collective power. She hosted Mabel Wadsworth Center's podcast called Reproductive Left where she interviewed local experts on issues that impact our sexual and reproductive health. Additionally, she facilitates sexual health workshops for students and community groups. She earned her Bachelor of Arts degree in Sociology from the University of Maine. 
Kate Waning, Director of Finance and Operations
Kate received her Bachelor of Science from the University of Maine in 2000 and her Master of Science in Resource Economics and Policy in 2002. After serving on the Center's Board of Directors as its Treasurer, she joined the staff and became the Center's first Business Manager in 2005. In 2014 she was promoted to Director of Finance and Operations (DFO). As DFO, she is responsible for all financial and administrative aspects of the Center's operations, which include overseeing accounts payable and receivable, ensuring the smooth flow of clinical scheduling, and billing, while also managing the front office and clinical staff.