Leadership Team
Kate Waning, Acting Director, Director of Finance and Operations (she/her/hers)
Kate received her Bachelor of Science from the University of Maine in 2000 and her Master of Science in Resource Economics and Policy in 2002. After serving on the Center's Board of Directors as its Treasurer, she joined the staff and became the Center's first Business Manager in 2005. In 2014 she was promoted to Director of Finance and Operations (DFO). As DFO, she is responsible for all financial and administrative aspects of the Center's operations, which include overseeing accounts payable and receivable, ensuring the smooth flow of clinical scheduling, and billing, while also managing the front office and clinical staff. 
Bonnie Case, FNP-C, Director of Clinical Services (she/her/hers)
Bonnie started serving as the center's Director of Clinical Services in 2019. She comes to Mabel Wadsworth with more than six years primary care experience. She previously worked at Penobscot Community Health Care in the Bangor area providing the full spectrum of preventive healthcare as well as chronic and acute illness management. She received her master's in nursing from Massachusetts General Hospital Institute for Health Professions in 2013. Prior to that, she worked as a nurse in homeless shelters and a federal prison in the Boston, Massachusetts area. Bonnie oversees the clinic team, ensuring that staff is supported in their delivery of client-centered, exceptional health care. Additionally, Bonnie sees a small panel of primary care clients at the Center. Bonnie is passionate about reproductive justice, health care access, and affirmative health care with a focus on bodily autonomy.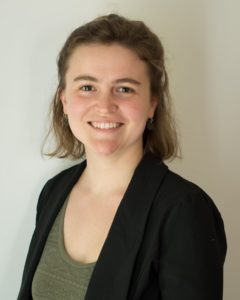 Abbie Strout-Bentes, Director of Education and Community Engagement (she/her/hers)
Abbie has worked at Mabel Wadsworth Center since 2010 and became the Director of Education and Community Engagement in January 2015. She coordinates the Center's advocacy and education programs focused on reducing abortion stigma, educating about the intersection of LGBTQ rights and reproductive freedom, and advocating for the rights of all pregnant people. She created Mabel's Voices, a story sharing project to reduce stigma and build collective power. She hosted Mabel Wadsworth Center's podcast called Reproductive Left where she interviewed local experts on issues that impact our sexual and reproductive health. Additionally, she facilitates sexual health workshops for students and community groups. She earned her Bachelor of Arts degree in Sociology from the University of Maine.